Clean Eating, Franchised.
Clean Eating, Franchised.
Transform your community with franchise opportunities.
WHY FRANCHISE WITH B NUTRITIOUS
We believe that a good experience starts with good food. More than a restaurant, B Nutritious offers your customers a path to a healthier life. Be a part of the health revolution, change your community for the better, and build up a base of loyal, driven customers with your own franchise.
Be part of a thriving industry
A healthy diet doesn't just stop at making you look good and perform better. According to the Mayo Clinic, it also helps you save money in your future health costs, regulates weight and even enhances your mood. At B Nutritious, we offer all our clients and guests nothing less.

B Nutritious provides the principles of advanced nutrition packaged within a flexible healthy lifestyle approach. Because we hold our customers in high esteem, we focus our menu on quality flavorful ingredients and concentrate our business services on customer convenience.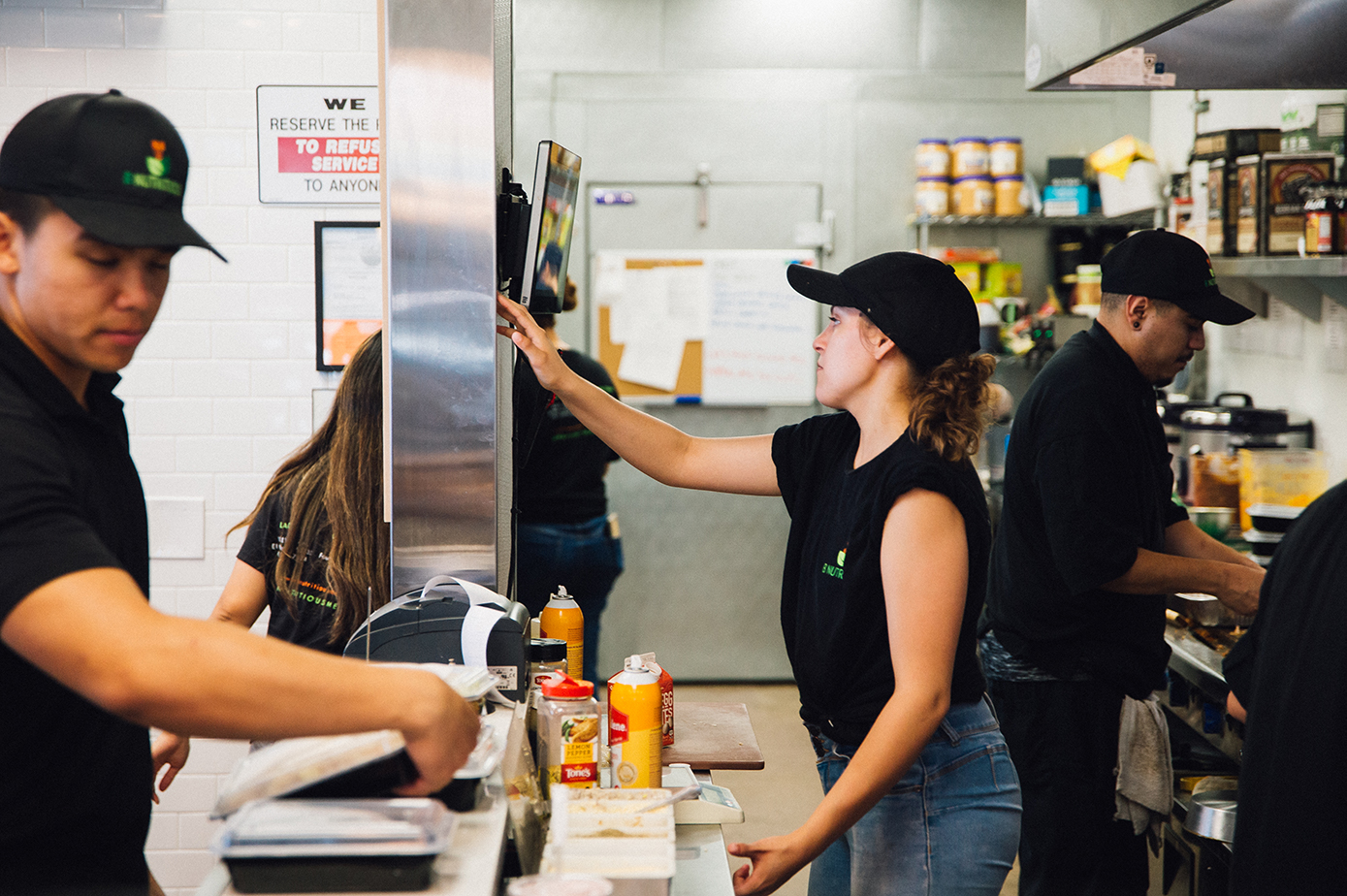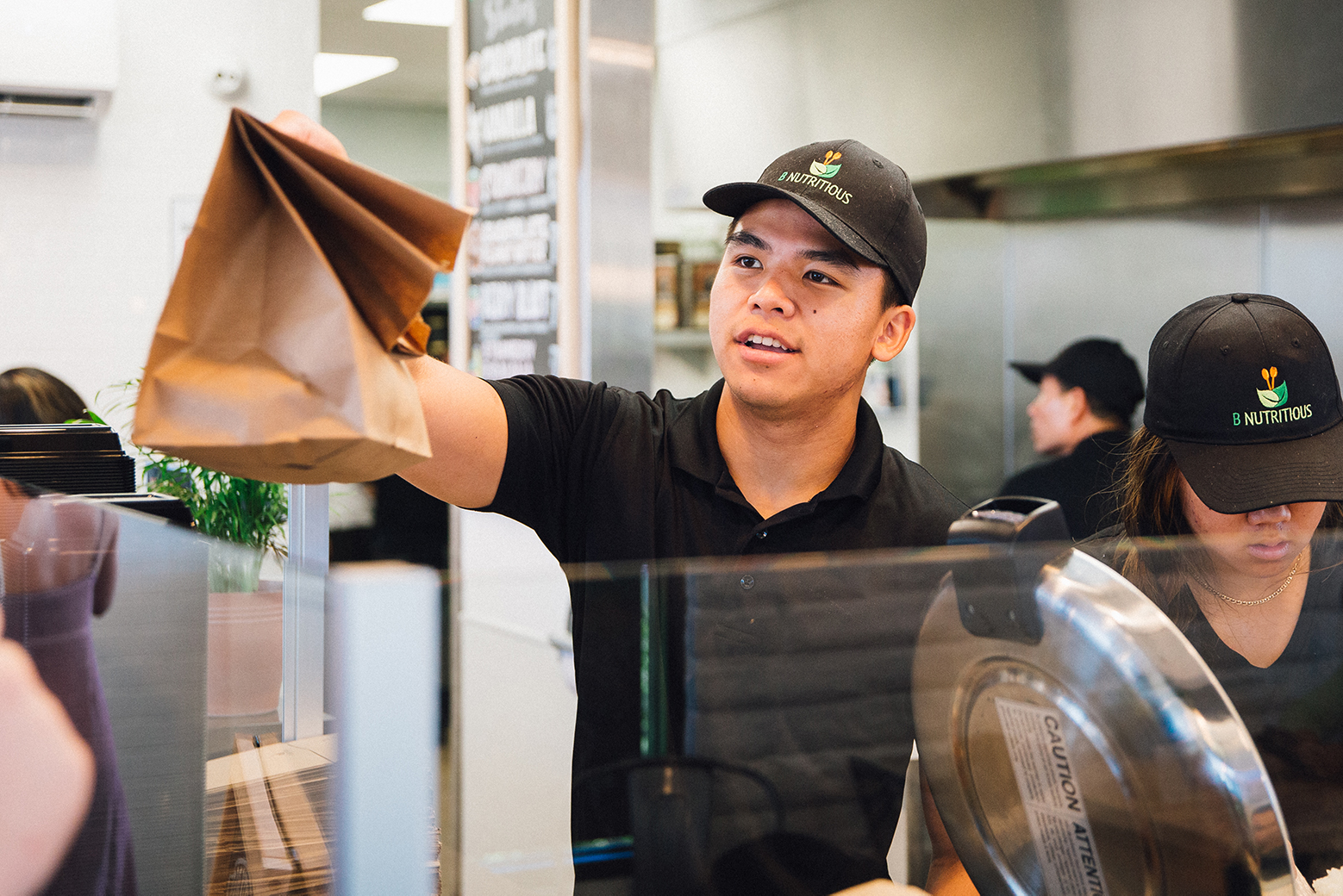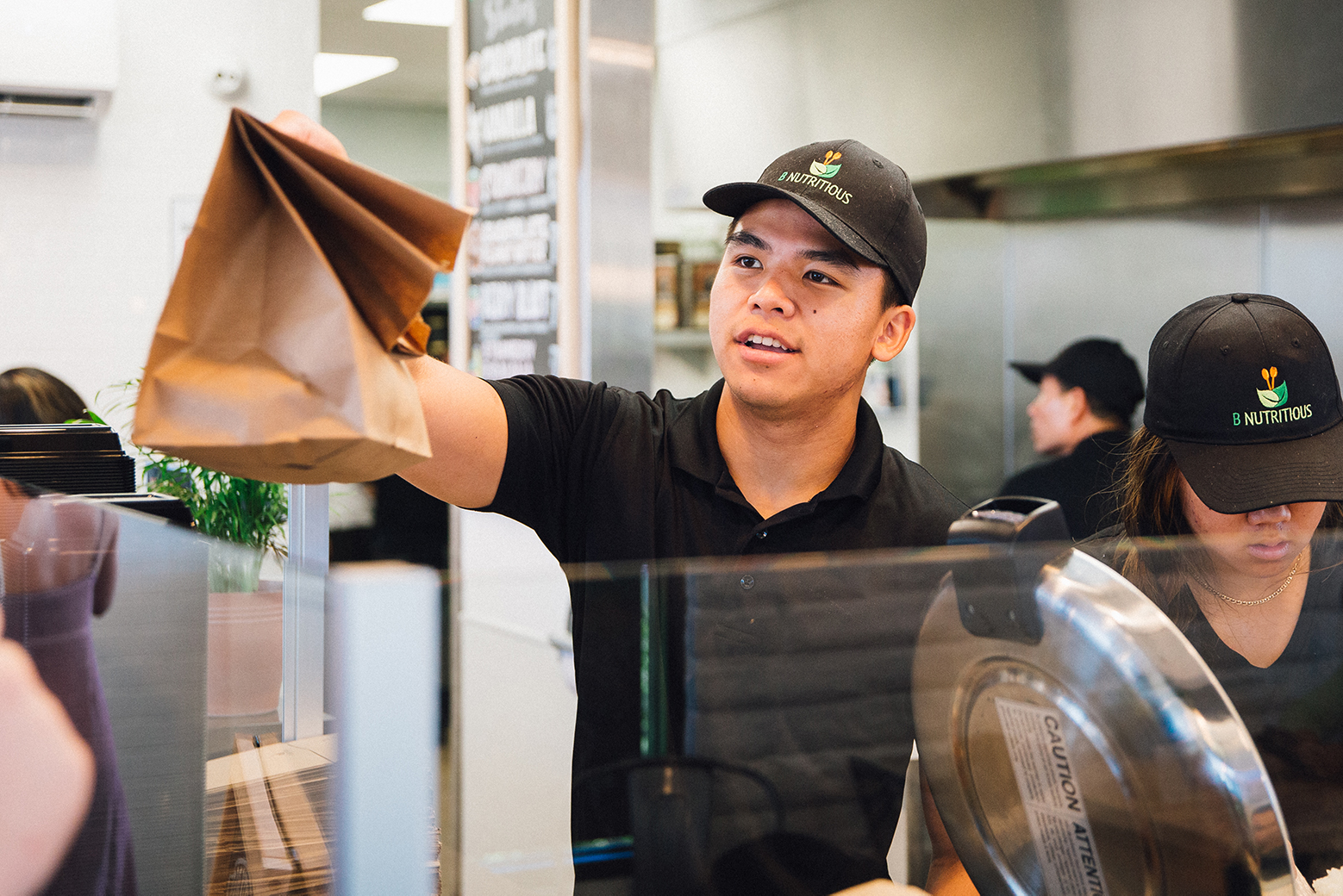 Leverage great unit economics
Our efficient restaurant model starts as low as $248,200 and has great unit economics.  Our efficient, recurring revenue model, combined with the growth of busy lifestyles and demand for all-natural, healthy dining, makes a B Nutritious restaurant ideal for any thriving community in North America easily accessible to at least 40,000 people.
We work directly with our franchisees to effectively support the development and ongoing operation of a highly efficient 1,500 to 2,500 square foot restaurant.
YOUR OWN B NUTRITIOUS BUSINESS
Capitalize on a growing industry. Enjoy comprehensive franchisor support.
Getting started is easier than you think
CONTACT B NUTRITIOUS TODAY
Ready to start a conversation about your B Nutritious franchise?